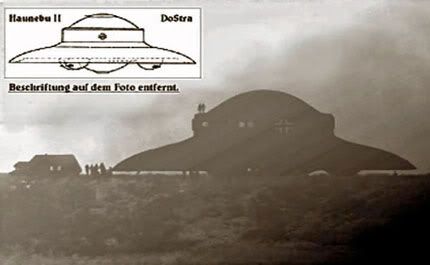 " Hoagland recently told the listeners of Coast2Coast AM that the Norway Spiral incident that occurred in December, right before President Obama journeyed to Norway to accept the Nobel Peace Prize, was a demonstration of the power of the "Space Nazis" that warned the president not to return Americans to the Moon. The Moon, as Hoagland also told the audience of the Conscious Life Expo in Los Angeles over the weekend, is where a group of Nazis fled at the end of World War II. And the "Space Nazis" are warring with the "secret space program" to keep Americans, and apparently any other country wanting to exceed low Earth orbit, from going to the Moon. "
This is a quote I lifted from todays round up of weird news at The Anomalist, a site I enjoy very much.
http://www.anomalist.com/
Here are a few more links to sites I like that are also likely to provide you with some excellent gaming ideas.
Cliff Pickover's RealityCarnival
http://sprott.physics.wisc.edu/pickover/pc/realitycarnival.html
Cryptomundo, Bigfoot, loch Ness and more.
http://www.cryptomundo.com/
Cryptozoology online.
http://forteanzoology.blogspot.com/
The Charles Fort Institute. Grandmaster of Damned Data.
http://www.forteana.org/
Keep a weather eye out for the Space Nazis ladies and gentlemen, the blackguards must not be allowed to deny us the Moon!